Special Collections:
more_vert
houses rare, fragile, and unique materials ranging from a 4,000 year old Sumerian tablet to early printed books, photographs and prints, sheet music, ephemera, and history and literature collections. Explore our major collecting areas and policies.
For more information contact one of our experts:close
MATT KNIGHT
Director
call
813-974-6266
MELANIE GRIFFIN
Assistant Librarian
call
813-974-7355
ANDY HUSE
Assistant Librarian
call
813-974-7622
MISSION:
The Special Collections Department of the University of South Florida Tampa Library supports the research and teaching missions of the University of South Florida by acquiring, preserving, and providing access to select and targeted monographs, manuscripts, illustrations, maps, sheet music, photographs, archival materials, and printed ephemera, as well as audio/video, images, and text in select digital formats. Collections are intended for use by the university community as well as the general public according to the policies and procedures established by the Department. Today, the Special Collections Department focuses its efforts on acquiring physical and digital materials around eight collection areas.
Discover how we used Surveys of North American Wading Birds to create interactive maps with rich multimedia. See map.
This map of Ybor City allows exploration of current day locations where historic photos were taken by the famed Burgert Brothers. See map.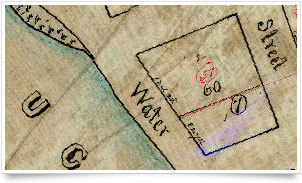 This map of downtown Tampa is aligned on top of a current satellite image allowing comparison and exploration. See map.
Examine the Viking's legacy of towns and settlements across Europe. See map.
Robert Porter Allen Story Map: Examine Robert's legacy to save the whooping crane.
Explore exhibit.
Discover how Jan Platt and other visionaries started a program to protect natural Florida. Explore exhibit.